Van basis tot glam; het is allemaal mogelijk! Een zachte, natuurlijke look om het gezicht te complementeren? Of een volledige make-up met eyeliner, valse wimpers en meer?

De kosten voor een make-up beginnen rond de €40 (exclusief reiskosten en BTW), maar zijn uiteraard afhankelijk van wat voor soort make-up precies de bedoeling is.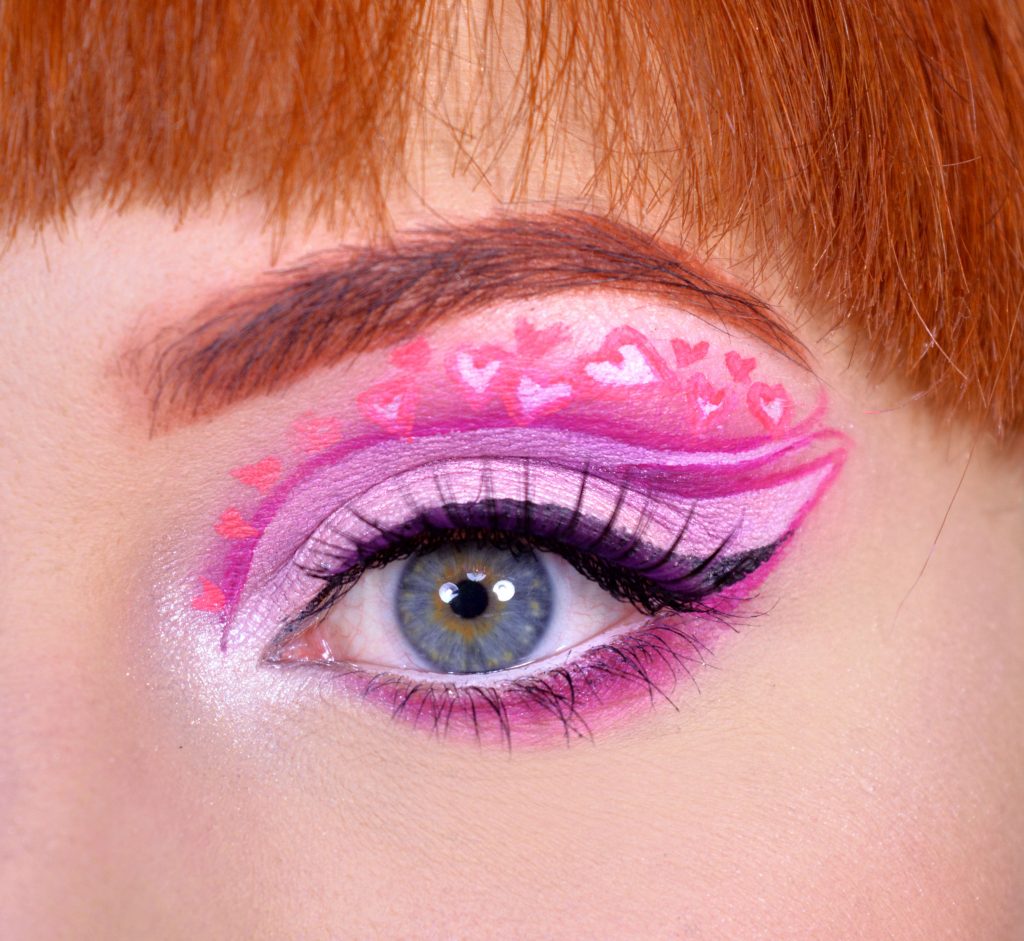 Voor zowel shoots als privégelegenheden kan een basismake-up perfect zijn; de natuurlijke schoonheid van het gezicht wordt naar voren gehaald, terwijl eventuele oneffenheden juist gecamoufleerd worden.
Het resultaat is een look die niet direct alle aandacht naar zich toe trekt als zijnde make-up, maar die het 'plaatje' zogezegd wel compleet maakt
Vanaf de basismake-up kan er natuurlijk altijd verder gegaan worden; eyeliner, smokey eyes, extremere (avant garde) looks; alles is mogelijk! Draagbare gala make-up of een over-the-top catwalk look, waar het thema/de gelegenheid om vraagt kan gedaan worden.